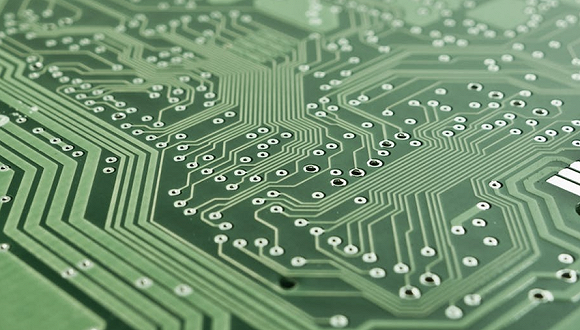 May 10, 2020 is the Chinese brand day. During May 10-12, Shanghai held a series of activities of the 2020 Chinese brand day online for the first time.
It is reported that the "3 + 1" development mode, including three strategic emerging industries of artificial intelligence, biomedicine and integrated circuit, and new economic development, will be the main line of the Shanghai cloud exhibition, displaying 40 local influential brands.
In the past two years, guided by the creation of "innovation highlands" for the three major industries of integrated circuit, artificial intelligence and biomedicine, Shanghai has accelerated the breakthrough of key core technologies and "neck sticking" bottlenecks, arranged innovation chains around the industrial chain, and released the effectiveness of the development of science and technology innovation centers. A number of major national science and technology infrastructure and scientific and technological research projects have been settled in Shanghai and achieved phased results.
At present, a large number of major original technologies and innovative achievements have emerged in Shanghai, such as artificial intelligence chips, photolithography machines, etchers, high-end medical imaging equipment, which fill in the gaps at home and abroad. The core competitiveness and international influence of the industry have been continuously improved.
In terms of integrated circuit industry, in 2019, the sales revenue of Shanghai's integrated circuit industry reached 170.6 billion yuan, a year-on-year increase of 17.7%, 1.5 percentage points higher than that of the whole country and 30 percentage points higher than that of the world. The scale of Shanghai's integrated circuit industry has accounted for 22.5% of the whole country and 6% of the world.
Previously, in order to support the development of Shanghai's integrated circuit industry, the state ministries and commissions, together with Shanghai Municipality, formulated the "Shanghai plan" to strive to create an innovation highland of the integrated circuit industry with international influence.
In order to improve the ability of continuous innovation, the national development and Reform Commission supported Shanghai to build a national innovation center for IC equipment and materials industry, and the Ministry of industry and information technology supported Shanghai to build two manufacturing innovation centers for national IC and smart sensors.
In order to strengthen talent training, the Ministry of education supports the relevant universities in Shanghai to increase the number of doctoral candidates by 58%, and the Ministry of human resources and social security supports Shanghai to hold the advanced research project of "high end integrated circuit chip technology". In order to alleviate the pressure on enterprises' funds, Shanghai has studied and formulated the detailed rules for the discount management of long-term special credit funds.
The ability of independent innovation in the fields of basic research, design, manufacturing, packaging test, equipment and materials of integrated circuits has been continuously enhanced.
In the field of basic research, Shanghai has gathered a number of high-level universities and research institutions, such as Fudan University, Institute of Microsystems, Chinese Academy of Sciences, and has the only National Key Laboratory of integrated circuits, innovation center of integrated circuit manufacturing industry, and national integrated circuit research and development center. A batch of heavy materials, such as semi floating gate transistors, molybdenum sulfide transistors, high-speed and low-power new phase change storage materials, have emerged Great original innovation achievements.
In the field of design, Shanghai's R & D capacity has reached 7 nm, basically in line with the international advanced level. The market share of Ziguang zhanrui mobile baseband chip has ranked the third in the world, and Zhangjiang has become the most concentrated area for domestic IC design enterprises.
In the field of manufacturing, SMIC international and Huahong group are leading in the industry scale and process capacity in China. The 14 nanometer process is about to be mass produced. The total investment of three major projects including SMIC south, Huali phase II and Huada characteristic process line is more than 100 billion yuan. It is expected to become the most advanced industrial base in China after construction.
In the field of equipment and materials, China micro, Shanghai micro, shengmei and other industries have advanced level. The independently developed etching machine and cleaning machine have entered the overseas advanced production line, and the medium micro 5nm etching technology has entered the international advanced ranks. Xinsheng 12 inch silicon chip has passed the production line process validation, filling the domestic gap. Shanghai has become the region with the most integrated IC industry, the most complete industrial chain and the most independent and controllable ability in China.
In terms of artificial intelligence, Shanghai has become a national new generation of artificial intelligence innovation and development pilot area, with more than 1000 core enterprises, ranking first in the country in terms of the number of enterprises, showing the characteristics of application leading, technical support and comprehensive empowerment in many fields.
With the coordinated development of various advantageous enterprises, famous enterprises at home and abroad, such as Microsoft, Amazon, sap, iFLYTEK, etc., have been deployed in Shanghai. Unicorn enterprises, such as Shangtang and Cambrian, have been established and developed. Local enterprises, such as Yitu, Shenlan, youkede and fluently speaking, have accelerated their growth.
In order to support the development of artificial intelligence industry in Shanghai, the Shanghai plan clearly states that it will support the innovation and development of artificial intelligence in Shanghai.
Subsequently, Shanghai accelerated the construction of cutting-edge R & D platforms and industrial innovation centers, established and operated R & D platforms such as Microsoft Asia Research Institute (Shanghai), Microsoft Yidian artificial intelligence Innovation Institute, etc., and AI innovation centers of Ali, Baidu, Tencent and SAIC. At the same time, Shanghai supports Tongji University to build an independent intelligent unmanned system science center, and Shanghai Jiaotong University takes the lead in setting up an artificial intelligence open source research institute.
Focusing on the technical problem of "lack of core and less soul" in the artificial intelligence industry, Shanghai continued to promote major innovation projects, and accelerated the construction of high-performance artificial intelligence chip, Shangtang artificial intelligence supercomputer, Lianying artificial intelligence medical innovation platform and other projects in accordance with the figure.
In order to comprehensively deepen the application of intelligence, face the refined management of megacities, and promote the demonstration application of artificial intelligence, Shanghai has applied face recognition, voice transcription and translation, auxiliary diagnosis, intelligent precise guidance, intelligent government cloud, industrial vision technology, unmanned heavy card and other technologies in security, conference, medical, education, government, manufacturing, port and other fields, and gradually improved them International Innovation Ecology, optimization of policy environment, launching the establishment of Shanghai Artificial Intelligence Development Alliance, and building a collaborative platform for politics, industry, learning, research, capital and use.
In terms of innovation highland of biomedical industry, at present, Shanghai's biomedical industry is facing great development and opportunity. Its development has the foundation and potential to keep up with the global front and realize the international synchronous development.
In 2019, under the adverse background of increasing downward pressure of industrial economy, Shanghai's biomedical manufacturing industry bucked the trend, and its production scale continued to maintain a rapid growth level. The total industrial output value reached 131.988 billion yuan, an increase of 7.3% over the previous year, 7.6 percentage points higher than the city's industrial average level, and 0.2 percentage points higher than the city's industrial growth. The supporting role of Shanghai's industry further emerged.
The "Shanghai plan" clearly states that Shanghai will strive to build an innovation highland of biomedical industry with international influence.
Shanghai focuses on improving the industrial bearing space, strengthening the concentration of resource elements, promoting the integration of innovation chain and industrial chain; plans to build a biomedical cluster, and accelerate the implementation of innovation, R & D and industrialization.
After the agglomeration of industrial areas, major technologies and products have emerged to fill the gaps at home and abroad: cloned monkeys based on somatic cell nuclear transfer technology, the first man-made single chromosome eukaryotic cells were born in Shanghai; the new domestic Alzheimer's disease drug gv-971 was conditionally approved for market; the first domestic PD-1 monoclonal antibody trepril, the first anti-tumor drug fuquinotinib, which has been completed in China from discovery to clinical The world's first integrated CT linear accelerator system, the first domestic integrated PET-MR and other innovative achievements have been approved for listing.
At the same time, the world's first panoramic dynamic PET-CT imaging system entered clinical trials; Pfizer global headquarters officially opened, becoming the first global headquarters of a multinational pharmaceutical enterprise settled in Shanghai; zaiding pharmaceutical's first tumor electric field treatment product was listed in Hong Kong, becoming the world's first tumor electric field treatment product approved by the US FDA.
All kinds of high-level innovation units and talents are gathering rapidly. Shanghai has gathered a number of domestic leading scientific research institutes in life science, pharmacy, chemistry and other fields, with 64 academicians of the "two academies" in this field.
Eight of the top 10 biomedical companies in the world have set up R & D or production centers in Shanghai. There are nearly 5000 hospitals, new drug clinical research bases and clinical trial institutions in Shanghai.
With the construction and implementation of innovation highland of biomedical industry, the innovation environment of Shanghai's biomedical industry will be greatly improved, and the ability to gather innovation resources will be stronger and stronger.